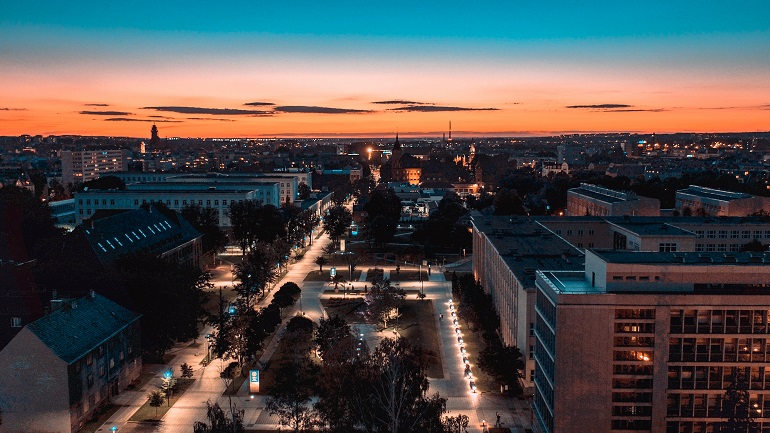 Campus of the Silesian University of Technology
The Silesian University of Technology is the largest and oldest technical university in the Silesian Voivodship. Its campuses are located in Gliwice, Katowice and Zabrze. The University provides a scientific and didactic base for the most industrialised region in Poland - Upper Silesia, and the presence of campuses in these cities makes them more attractive for inhabitants and guests.
The infrastructure of the Silesian University of Technology has become a permanent feature in the space and aesthetics of these cities, as well as in the consciousness of their inhabitants. The University campus is a place of scientific meetings and cultural events, as well as recreational activities.