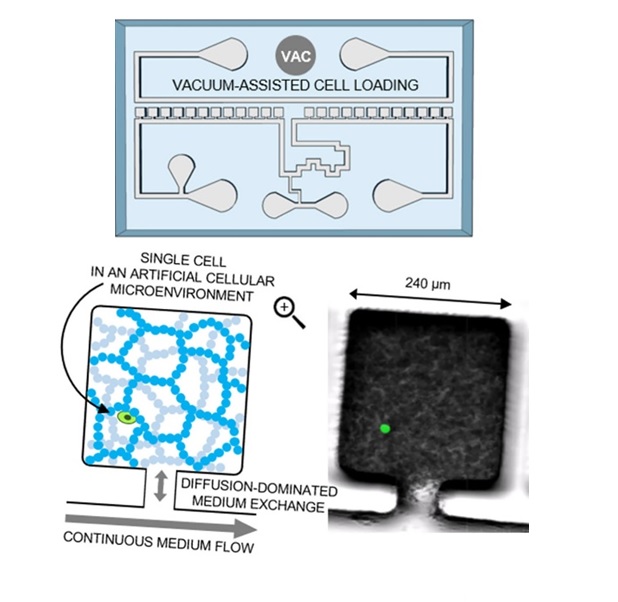 Author: Katarzyna Krukiewicz
Published at: 30.03.2021
Last update: 21.09.2021
Microfluidic chips for 3D monitoring of human cells
Researchers from the Microscopic Research and Image Analysis Laboratory at the Biotechnology Centre have built a microfluidic system station. The aim of the study is to create engineering tools for the comprehensive study of intracellular processes in a microfluidic culture system. Using mathematical modelling, it is possible to precisely determine the physical and chemical conditions of the cellular microenvironment.  With an interdisciplinary  team, it is possible to design and model the structure, create the microchip and perform the experiment.
Interdisciplinary research includes:
- mathematical modelling of flow, drug diffusion, temperature,
- design of microcircuits to grow cells in a near-real-life microenvironment,
- biological experiments for testing new compounds as potential anticancer drugs,
- elucidation and modelling of intracellular processes.
Team leaders:
Sebastian Student, Malgorzata Milewska, Ilona Wandzik, Ziemowit Ostrowski, Kazimierz Gut