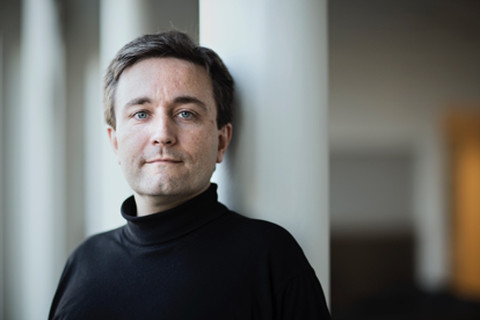 from 23-06-2022
from 14:00
MS Teams
Author: Katarzyna Krukiewicz
Published at: 14.06.2022
Last update: 22.06.2022
POB2/POB1 seminar: Lars Juhl Jensen
Please join us for our next POB2 seminar on June 23 at 2 p.m. Our speaker will be Professor Lars Juhl Jensen, a well-known expert in network biology and text mining.
Short Abstract
Networks are a powerful abstraction for modeling and visualizing the interplay between the many proteins within a cell. In this lecture, professor Lars Juhl Jensen will first introduce the STRING database, which integrates a wide range of evidence types for functional associations. This includes predicted interactions, interactions from other public databases, and automatic text mining of the biomedical literature. Then professor Jensen will talk about how STRING is commonly used for visualization of omics data, and end on discussing how we are currently using deep learning-based text mining to go from functional association networks useful for visualization to more specific networks better suited for interpretation of omics data.
Mini-biography of Lars Juhl Jensen
Lars Juhl Jensen started his research career in Søren Brunak's group at the Technical University of Denmark, from where he in 2002 received the Ph.D. degree in bioinformatics, having worked on methods for protein function prediction, visualization of microbial genomes, pattern recognition in promoter regions, and microarray analysis. From 2003 to 2008, he was at the European Molecular Biology Laboratory working on text mining, integration of omics data, and network analysis. Since 2009, he has continued this line of research as a professor at the Novo Nordisk Foundation Center for Protein Research at the University of Copenhagen and as a founder and scientific advisor of ZS | Intomics.
He has authored and co-authored more than 200 scientific publications that have received over 50,000 citations in total. He was awarded the Lundbeck Foundation Talent Prize in 2003, "Break-through of the Year" in 2006 by the magazine Ingeniøren, and the Lundbeck Foundation Prize for Young Scientists in 2010.