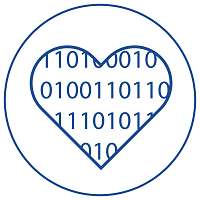 Author: Katarzyna Krukiewicz
Published at: 24.02.2021
Last update: 03.03.2021
COPM2021 new website
We would like to invite everyone to visit a new website of a conference Computational Oncology and Personalized Medicine: HERE and NOW! organized by POB1: www.copm.polsl.pl
The conference will be held on 21th April 2021 in an online form. We particularly invite young researchers, PhD and PhD students, for submitting abstracts (in Polish) and full-length articles (in English).
Selected papers will be published in a monograph "Recent Advances in Computational Oncology and Personalized Medicine" (vol 1, Publisher: Silesian University of Technology, 20 pkt. MNiSW).
There is no registration fee for the participants.