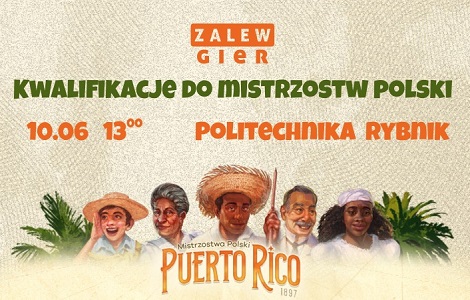 from 10-06-2023
from 13:00
Author: Anna Orłowska
Published at: 07.06.2023
Last update: 07.06.2023
Qualifications for the Polish Championship in Puerto Rico game
On Saturday, June 10th , the Qualifiers for the Polish Championship in Puerto Rico game will take place .
We cordially invite you to the Continuing Education Centre - a branch of the Silesian University of Technology,  at 54, Kosciuszki Street, Rybnik.
Eliminations start at 13.00.
And if you don't know this game, but you want to come and play something else, we invite you too, you will find many games to choose from: from card games, through family games, to quite advanced strategies - there is something for everyone!, 
Come and play!