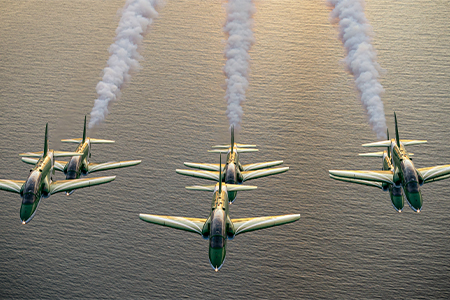 from 03-02-2023
from 18:00
Author: Anna Orłowska
Published at: 25.01.2023
Last update: 26.01.2023
Exhibition of photographs by Ewa Stomżyńska
This time, we would like to invite, first of all,  aviation enthusiasts,  to our gallery at  the Employees' Club of the Silesian University of Technology. 
The exhibition, prepared together with the "Zakamarek" Art Gallery, consists of dynamic photos from air shows, snapshots of night acrobatics and photographs of majestic passenger machines. 
The exhibition will be on display until the end of February (every day, on weekdays, from 2.00 pm to 8.00 pm), and we invite you to meet the author of the photos on February 3rd at 06.00 pm . 
Club address: Gliwice 3, Banacha Street.