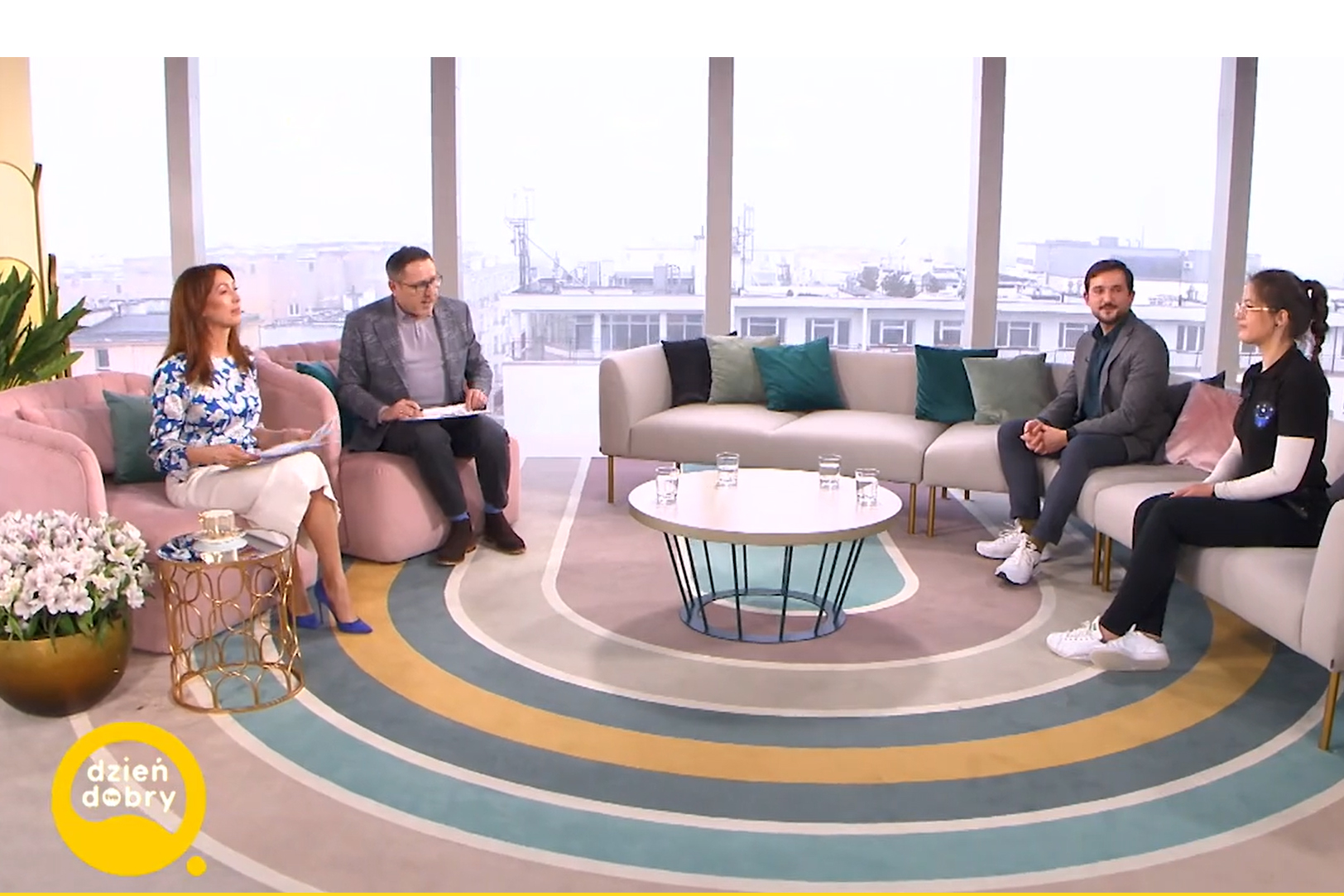 Author: System
Published at: 04.02.2021
Last update: 07.03.2021
Zakończyła się pierwsza misja załogowa z udziałem Politechniki Śląskiej
Uczestnicy symulowanej misji kosmicznej w placówce badawczej LunAres zakończyli udział w projekcie. Teraz dzielą się doświadczeniem z pobytu w izolowanej przestrzeni i prezentują pierwsze wnioski z badań, w których miała udział także Politechnika Śląska.
Pięcioro uczestników "wróciło na Ziemię" po dwóch tygodniach spędzonych w izolowanej placówce badawczej w Pile. Przeprowadzane w czasie projektu prace miały na celu zbadać wpływ izolacji na psychikę człowieka. Działania te są związane z pandemią wirusa SARS-CoV-2 i jej skutkami.
Misja odbywała się pod patronatem JM Rektora Politechniki Śląskiej prof. Arkadiusza Mężyka oraz Ministra Zdrowia Adama Niedzielskiego. Jedną z uczestniczek przebywających w symulowanej stacji kosmicznej była Wiktoria Dziaduła, studentka Wydziału Architektury. W ramach pracy magisterskiej, prowadzonej pod kierunkiem prof. Klaudiusza Frossa, Dziekana Wydziału Architektury, badała funkcjonowanie tego typu placówek, które posłużą do stworzenia wytycznych ich projektowania.
Ponadto podczas misji były realizowane badania naukowców Politechniki Śląskiej w ramach inżynierii biomedycznej, polegające na sprawdzeniu aktywności fizycznej analogowych astronautów w czasie pobytu w LunAres.
O swoich doświadczeniach przebywania w izolacji oraz prowadzonych pracach, a także ponownej adaptacji do świata zewnętrznego po zakończeniu misji opowiedzieli Leszek Orzechowski, Dyrektor LunAres, oraz Wiktoria Dziaduła w programie "Dzień dobry TVN".
— Mieliśmy bardzo szczegółowo zaplanowany harmonogram dnia, praktycznie od 7 rano do 22 w nocy, w tym badania i oczywiście bardzo ważny czynnik, jakim są codzienne ćwiczenia i trening. Spacery kosmiczne też wymagały bardzo dużo przygotowania – samo ubranie się w skafander zajmowało godzinę — wspomina Wiktoria Dziaduła.
Leszek Orzechowski omówił pierwsze wnioski płynące z badań nad izolacją: — Dobrze mieć plan dnia, który całkowicie uporządkuje to jak żyjemy w naszym małym habitacie, którym są na przykład nasze domy. Aktywność fizyczna jest bardzo ważna – to właśnie badała Politechnika Śląska, czyli jak zmienia się aktywność fizyczna w zamknięciu.
Udział Politechniki Śląskiej w przedsięwzięciu wiąże się z podejmowaniem zagadnień z obszaru technologii kosmicznych oraz branży lotniczej. Innowacyjne badania oraz rozwój zaawansowanych technologii dowodzą niezwykłej współpracy naukowców Uczelni z otoczeniem społeczno-gospodarczym, opartej na wymianie wiedzy i doświadczenia.