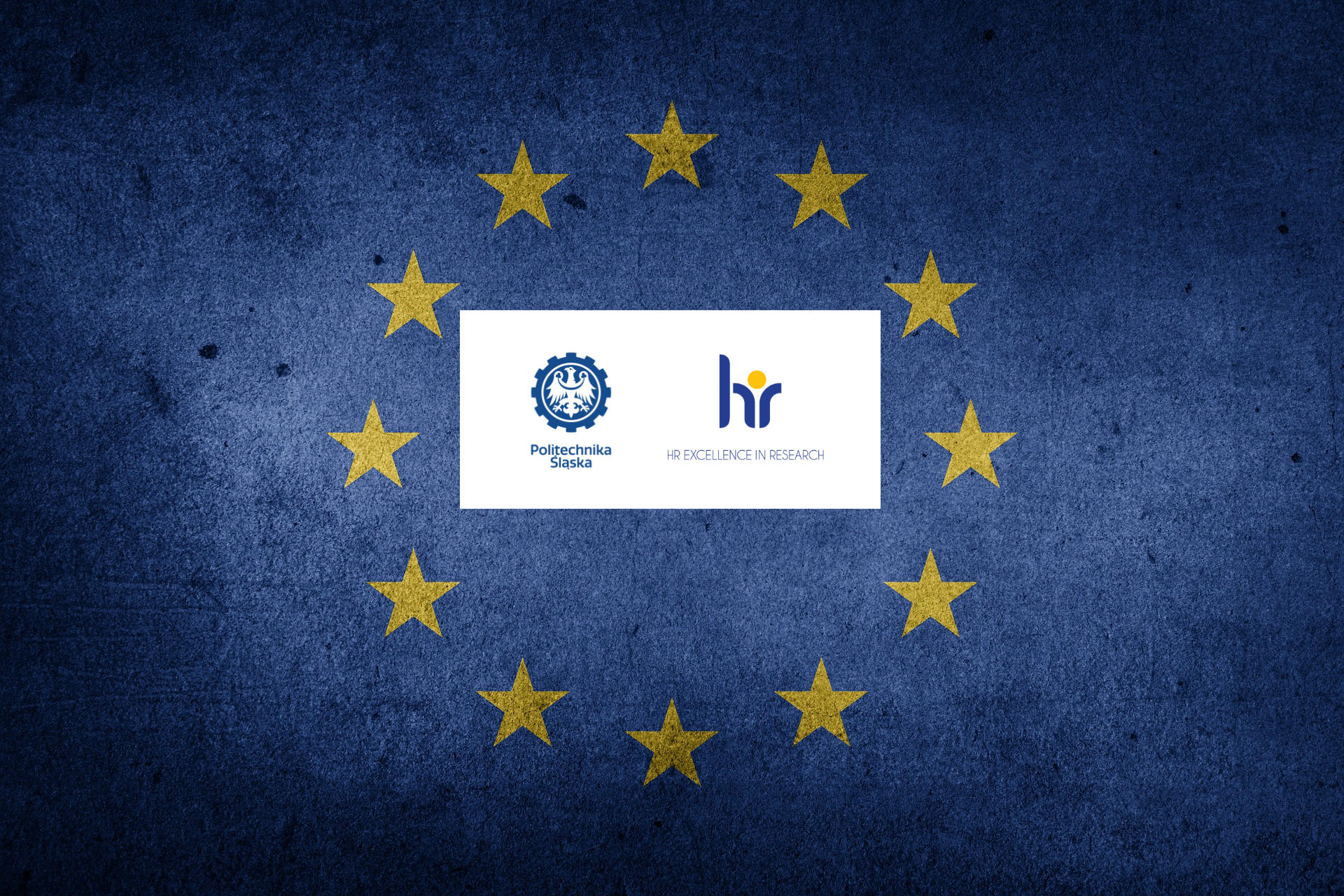 Importance of the HR Excellence in Research Award
In January 2017, as one of the first universities in Poland, the Silesian University of Technology received the award (formerly logo) HR Excellence in Research  awarded by the European Commission. Thus, it joined the group of the best universities that have taken appropriate measures to increase the attractiveness of working conditions and researchers' careers. The award was granted as part of the development of a strategic personnel plan by the University - Human Resources Strategy for Researchers - HRS4R
The European Commission promotes the award-winning institutions to international organizations and scientists as providing researchers with the best opportunities for research and development.
The initiator and coordinator of the application process for the HR Excellence in Research Award was the University's Project Management Centre. It was possible thanks to close cooperation and and commitment of many people from the entire University, including the strategic project team established in spring 2016.
The basis for the implementation of the strategic project was the contribution of a large group of scientists who filled in the prepared questionnaire regarding the European Charter and Code for Researchers. The results obtained thanks to the analysis of the questionnaires constituted the basis for the diagnosis of the current state and the necessary actions to improve the conditions for conducting research and recruitment of employees at the Silesian University of Technology - the HR Strategy for Scientists, the so-called HRS4R.
Since 2017, the monitoring of the implemented HRS4R Strategy has been carried out by the Development Office, which in 2019 prepared a positively assessed detailed report for the European Commission (interim assessment) including a description of the implemented activities. The report was preceded by a series of interviews in the form of focus groups with PhD students and research workers at various stages of their career development. Thanks to the obtained results, an updated HR Strategy for Scientists was prepared.