Author: Jadwiga Witek
Published At: 12.05.2021
Students of the Silesian University of Technology awarded in the eVolo21 competition
Michał Wachura and Kamil Wróbel - students of the Faculty of Architecture at the Silesian University of Technology, won a distinction in a competition devoted to architecture and design. The winners worked on the project under the scientific supervision of Janusz Poznański MSc, Arch. from the Department of Housing Architecture and Public Architecture Design at the Faculty of Architecture.
The eVolo competition focuses on technological progress, sustainable development and innovative design for the 21st century. It aims to promote and discuss the most avant-garde ideas generated in schools and professional studios around the world. It is a medium for exploring the reality and future of design with up-to-date news, events, and projects.
Award-winning project
Students from the Silesian University of Technology titled their project "The Pilgrim". The mission of the title pilgrim is education.
There are currently over 700 million people in the world who cannot read or write. Most of them are women. Nearly three times as many do not have access to a stable curriculum. Without these basics, people are cut off from information, knowledge and education. Numerous wars, natural disasters, deepening social inequalities and the impending collapse of the ecosystem are the real problems of the 21st century.
Source: https://www.polsl.pl/rar/ps_aktualnosci/wyroznienie-w-konkursie-evolo21/
"The Pilgrim" consists of three stages: the first is the production of specialized research and education units in the assembly towers. The second is the transportation of the units by flying modules to selected locations on the globe where teaching systems do not exist or operate at a low level. The third stage is the creation of educational centres, that give people access to the knowledge, tools and technologies of the modern world, enabling them to provide equal opportunities.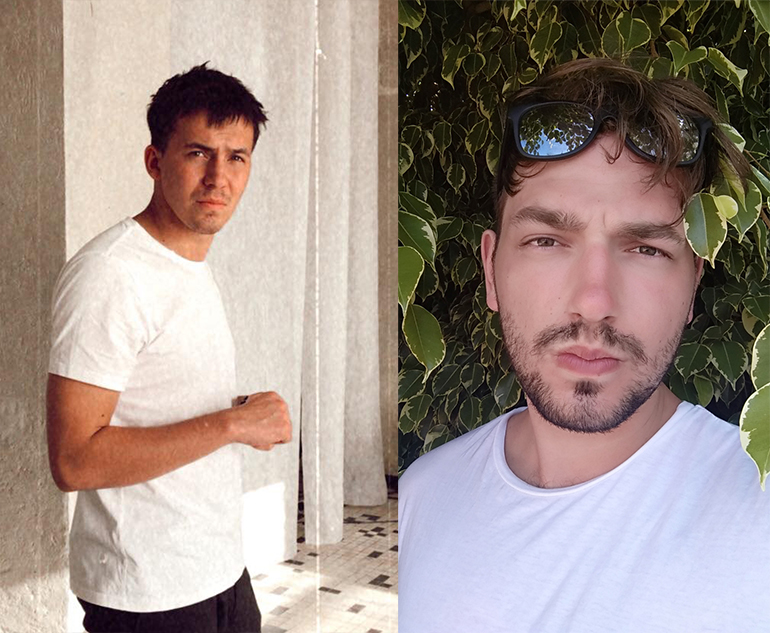 We believe that by educating people around the world, we can deeply heal the red zone areas on our planet. Education and science as a modern luxury commodity will become available to everyone. This will significantly increase environmental awareness, but also restore the subjectivity of each individual, and thus open the door to a more democratic, sustainable and peaceful world.
Michał Wachura
Master's student at the Faculty of Architecture of the Silesian University of Technology, graduate of Secondary School No. 3 in Zabrze, member of the Interfaces Scientific Association which organizes meetings on architecture and design.
He completed many professional internships, among others in RieglerRiewe Architekten in Berlin.
Kamil Wróbel
Master's student at the Silesian University of Technology. Professionally and educationally connected with France. He worked for Dominique Perrault Architectes in Paris. He is currently studying at the École Nationale Supérieure d'Architecture in Marseille.
Co-founder and curator of the art gallery background, where, as part of the collective, he organizes exhibitions, discussions and meetings on all design fields. He cooperates with universities and numerous student organizations.