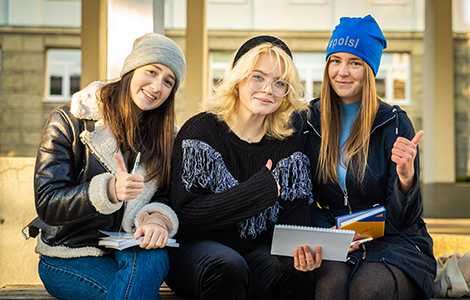 from 22-03-2022
from 09:00
Author: Anna Orłowska
Published at: 14.03.2022
Last update: 14.03.2022
XXIV National Educational Fair "EDUKACJA" 2022
We cordially invite students of secondary school classes to the XXIV National Educational Fair "EDUKACJA" 2022 in Katowice Spodek.
The EDUKACJA Fair is an excellent opportunity to get acquainted with the offer of the University and to plan the career path of young people. Representatives of the Universities will be on site to talk about their educational offer. Fair is also a time to meet and help plan your further education.
We are waiting for you in Spodek 22-23.03 from 9 a.m. to 4 p.m. Admission FREE.