Author: Aleksandra Weber
Published At: 02.06.2021
Thematic conference of the POB5
Management systems, as well as technical diagnostics and maintenance systems, are the topics of the sub-areas of Priority Research Area 5: process automation and Industry 4.0. A conference devoted to those sub-areas will be held on June 24 at 2 p.m.
The topics of the POB5 thematic conference will be:
Sub-area 5: management systems, including horizontal and vertical integration, coordinated by dr inż. Seweryn Tchórzewski
Sub-area 6: technical diagnostics and maintenance systems, measurement systems in industry and environmental protection, coordinated by dr hab. eng. Piotr Przystałka, prof. PŚ.
Persons interested in speaking during a thematic conference may submit presentation proposals, including:
presentation title;
authors' data, speaker data (including e-mail address);
the number of the sub-area to which the presentation of POB5.5 or POB5.6 is submitted.
Applications can be made until June 10, 2021, to the e-mail addresses of the coordinators
The presentations should be prepared in Polish. Time of occurrence: max. 15 minutes.
The meeting will be remote or hybrid. Information on the organization of the conference will be sent at a later date.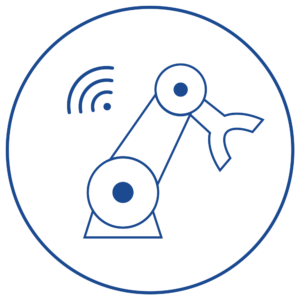 Priority Research Area 5: process automation and Industry 4.0