Author: Jolanta Skwaradowska
Published At: 16.03.2022
The scientist of the Silesian University of Technology revealed mistakes on South America's map
Mateusz Wrazidło, PhD Student of the Silesian University of Technology, revealed mistakes in South America's geographic nomenclature connected to mountains terminology, locally named "tepui". They are located around Guyana and Venezuela border. 
The 2019 PhD Student expedition in Guyana revealed the mistakes. – It was the expedition to the Waukauyengtipu plateau in Cuyuni-Mazaruni (Guyana) region, near the Venezuela border. I organised it with Darrell Carpenay, a photographer from Guyana. Orson Hinds and Izabela Stachowicz, polish biologist, were also part of the team, inhabitants of the village Paruima belonging to the Pemón Arekuna tribe accompanied us as well, Calio Elliman, Charlie Elliman and Alex Smith. This expedition was second in history to reach the plateau. Previously, the area was researched only by the Smithsonian Institution expedition in 1997 – says the PhD student.
The error noted was that the name of the Waukauyengtipu plateau was not on maps or in Guyana's official register of geographical names, while in the scientific literature it was referred to as a synonym for Cerro Venamo - which is a different plateau on the Venezuelan side, almost 30 km away from Waukauyengtipu. The errors revealed are described in the journal Miscellanea Geographica. The authors of the publication are Mateusz Wrazidło, British geographer Stewart McPherson and H. David Clarke, leader of the 1997 Smithsonian expedition.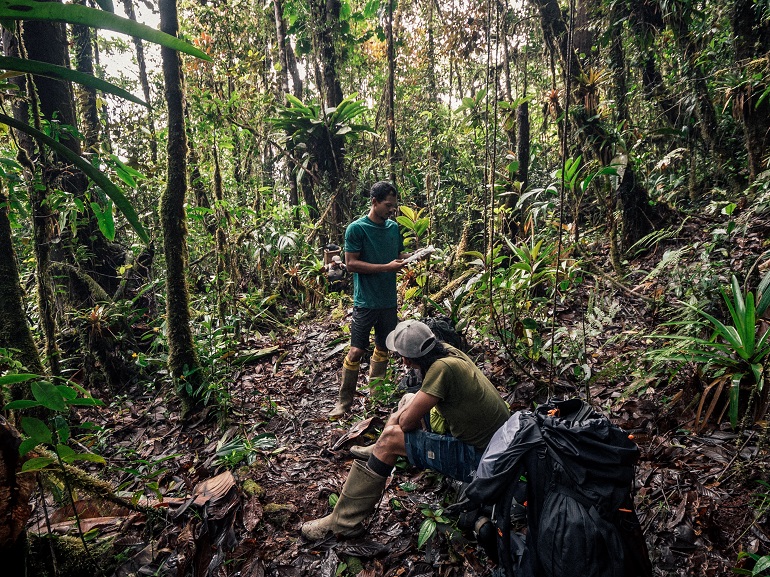 According to the researchers, the inaccuracies on the maps were probably created by the lack of information available about the area. - The area is very wild and mostly unexplored, and difficult to navigate. It is mostly covered by dense virgin rainforest, while the very top of the plateau is characterised by a large number of wetlands. It is an area that is almost impossible to even land a helicopter on, so the best way to explore it is on foot - explains the scientist.
Mateusz Wrazidło is a PhD Student at the Department of Fundamentals of Machinery Design at the Silesian University of Technology. The subject of his doctoral thesis is the development of a system that aims to simulate the climatic conditions necessary for the breeding of endangered species of tropical flora of the Guyana Highlands. - I specialise in the unique flora of the region's 'tepui' mountains; expeditions are designed to document the habitats of rare, endemic plants, especially carnivorous ones -  concludes the PhD student.