Author: Jolanta Skwaradowska
Published At: 27.10.2021
Success of the Silesian University of Technology at the Academic Sports Gala
The Silesian University of Technology is at the top of the Polish Academic Championships. This year the University was on the podium, taking 3rd place among technical universities. We also took 5th place in the general classification.
The Academic Sports Gala is an opportunity to sum up the activities of the Academic Sports Association, but most of all, to celebrate the achievements of young athletes. The Silesian University of Technology was represented by the Vice-Rector for Infrastructure and Promotion, prof. Tomasz Trawiński and the Director of the Sports Centre, prof. Krzysztof Czapla who collected the statuettes on behalf of the University.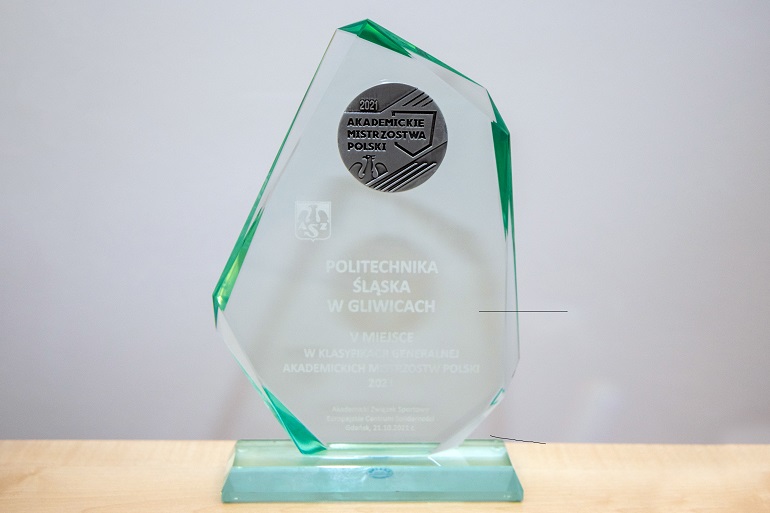 The high places achieved by the Silesian University of Technology each year are due to the hard work of athletes and SUT Sports Centre which have been helping and motivating our students and university employees to be active in sports for many years. The Silesian University of Technology is willing to support young athletes who, apart from their studies, pursue their sporting passions.
This year's Academic Sports Gala was held at the European Solidarity Centre in Gdansk. Apart from the awarded athletes, university authorities and invited guests, the ceremony was attended by many Olympic medallists from Tokyo.