Author: Jolanta Skwaradowska
Published At: 24.05.2022
Rectors of universities from the EURECA-PRO consortium at the Academic Aviation Training Centre in Gliwice
Rectors of universities associated within the EURECA-PRO consortium visited the Academic Aviation Training Centre of the Silesian University of Technology in Gliwice. The meeting took place on the 19th of May 2022 as part of the EURECA-PRO Review Week.
The Academic Aviation Training Centre in Gliwice hosted familiarisation flights for rectors of universities associated in the EURECA-PRO consortium. The guests were accompanied by instructors on AT-3 planes which are part of the Centre's equipment.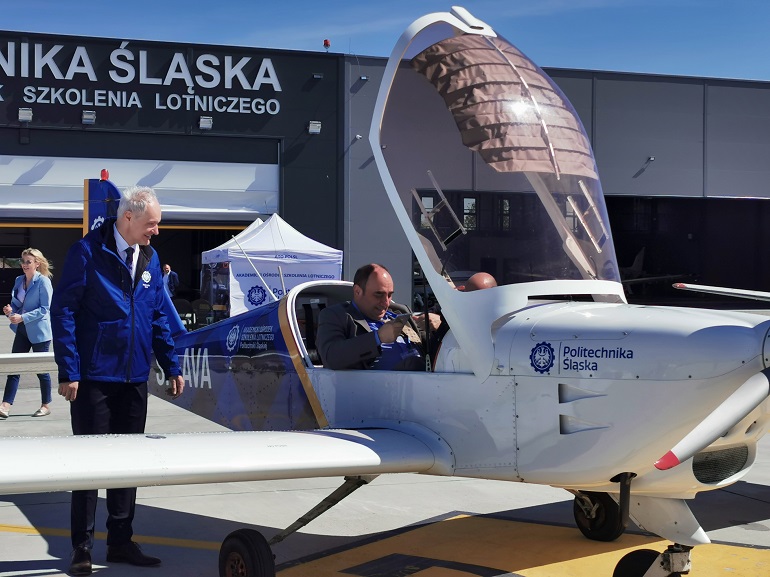 After the flights had finished, Professor Jarosław Kozuba, Director of the Civil Aviation Personnel Education Centre for Central and Eastern Europe, presented the scope of the Centre's activities to the guests, including elements of training for pilots and aircraft mechanics, and presented plans for further development of airport infrastructure.
The event was led by the Vice Rector for Science and Development, Professor Marek Pawełczyk, who, accompanied by the Vice Rector for General Affairs, Professor Bogusław Łazarz, presented the guests with commemorative certificates confirming their familiarisation flight.