Author: Jadwiga Witek
Published At: 10.06.2021
Updated At: 16.07.2021
Doctoral students of the Silesian University of Technology received START scholarships from the Foundation for Polish Science
Jakub Bodys MSc, Eng and Szymon Sobek MSc, Eng - doctoral students from the Faculty of Energy and Environmental Engineering at the Silesian University of Technology, received START scholarships from the Foundation for Polish Science.
It is the oldest scholarship program in Poland for the best young scientists representing all fields of science. Its aim is to support outstanding scientists at the beginning of their careers and to encourage further scientific development. The winners receive an annual scholarship of PLN 28,000. PLN. They can use them for any purpose. START scholarships are a distinction for researchers who - even though they are just starting their research careers - can already demonstrate significant achievements.
"On a daily basis I deal with research and development of methods for the production and subsequent processing of alternative fuels from waste in the new Renewable Energy Sources Laboratory at the Faculty of Energy and Environmental Engineering. Of course, the distinction in the competition makes me very happy. It is worth mentioning that the best young scientists from all fields and specialties were submitted to the START21 programme by the university rectors" - says Szymon Sobek.
The achievements of the candidates - documented by patents or publications in recognized Polish and foreign scientific periodicals - are evaluated by scientists who are authorities in their fields. Formally correct applications are first evaluated by an expert panel, which submits the best applications for substantive evaluation. Each application qualified for this stage is analyzed by three reviewers. The winners are selected by the Foundation's Management Board on the basis of the opinions collected at each stage of the evaluation.
As the competition organizers emphasized, the competition in this edition was exceptionally strong. The candidates represented a very high scientific level. Together with the second winner, Kuba Bodys from the Silesian University of Technology, we work in the Institute of Thermal Technology, and our doctoral theses, although in different fields, were carried out hand in hand in one Laboratory of High-Temperature Thermal Processes, so the joy of our award is double - adds the doctoral student.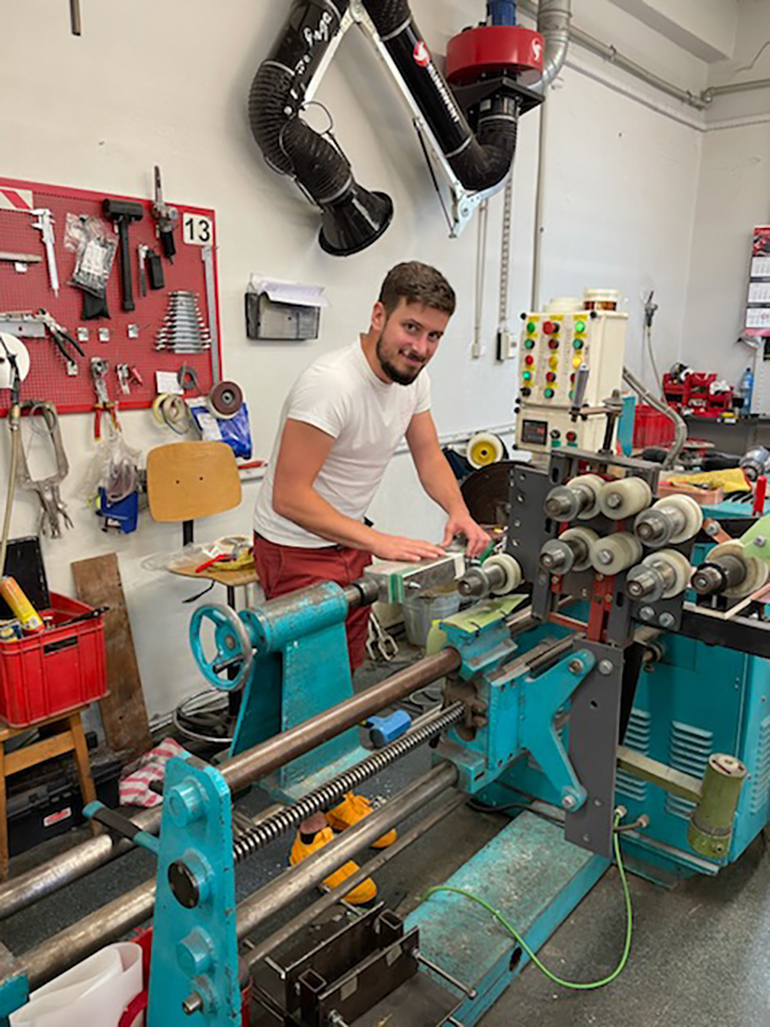 Jakub Bodys emphasizes that the START Scholarship of the Foundation for Polish Science is for him a very important summary of his work done so far and an additional motivation for further scientific development. He notes that the general conditions of development at the Silesian University of Technology as well as the support from his scientific supervisors also have an inspiring effect:
I believe that the exemplary work atmosphere in the research team led by professor Jacek Smołka, my tutor and doctoral dissertation supervisor had a great impact on receiving the scholarship. Our participation in international projects carried out in cooperation with industrial partners - leaders in their industries is also of great importance.
Distinguished doctoral students also recognize the importance of research infrastructure, including modern laboratories that they use at the Silesian University of Technology.
The winners have not yet revealed what purposes they will use the scholarships for.
Congratulations!