Author: Aleksandra Weber
Published At: 08.06.2021
Meeting with Katarzyna Sokołowska - series "Special Guest" of the POB5
The lecture by Katarzyna Sokołowska, founder of the SOKKA Design Studio, will be held on June 10 at 3:00 p.m. The meeting is a part of the "Special Guest" series, organized within Priority Research Area 5: Process Automation and Industry 4.0.
Katarzyna Sokołowska is a graduate of the Academy of Fine Arts, as well as the author of many projects in the field of industrial design. During the meeting, she will give a presentation "Responsible design", and also talk about her work, ongoing projects, circular economy and cooperation with universities.
The lecture will be followed by a discussion on new trends in design, led by Professor Marek Wyleżoł, coordinator  of sub-area POB5.10, with participation of Katarzyna Sokołowska (SOKKA), Professor Andrzej Sobaś (Academy of Fine Arts in Katowice) and Professor Krzysztof Zalewski (Faculty of Architecture, Silesian University of Technology).
The meeting is scheduled for June 10 at 3 p.m. It will be available via the Zoom platform (meeting ID: 969 5788 5060, passcode: 142959).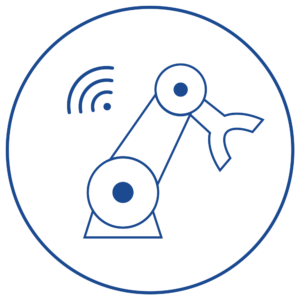 Priority Research Area 5: Process automation and Industry 4.0