Author: Jolanta Skwaradowska
Published At: 16.07.2021
Commemoration ceremony of the professors from Lviv universities shot in 1941
From 2 to 4 July 2021, celebrations were held in Lviv to commemorate the 80th anniversary of the murder of Lviv professors by the Special Operations Unit of the Reich Security Police. This murder took place on 4 July 1941 on the Wulecki Hills.  Representatives of the Silesian University of Technology took part in the ceremony commemorating the tragedy.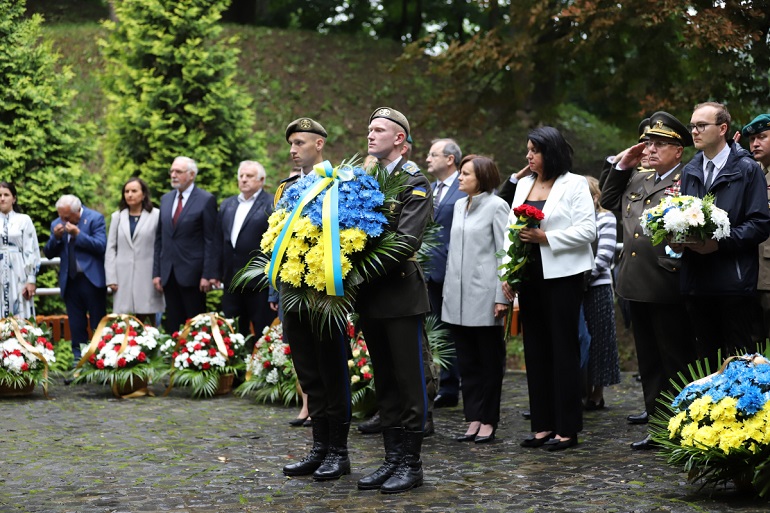 The central part of the ceremony was a prayer and laying flowers at the monument of the fallen professors by the Lviv authorities, the Consul General of the Republic of Poland in Lviv, representatives of Polish and Lviv universities. The Silesian University of Technology was represented by Professor Anna Chrobok, Director of the College of Studies at the Silesian University of Technology and Professor Wojciech Zielinski, former Rector of the University in 2002-2008, Chairman of the Commission for the History and Tradition of the Silesian University of Technology.
German crimes committed in occupied countries resulted from the doctrine adopted by fascist Germany in July 1939, leading to the extermination of the elites and the population of Jewish origin. In Poland, these activities took a very radical character.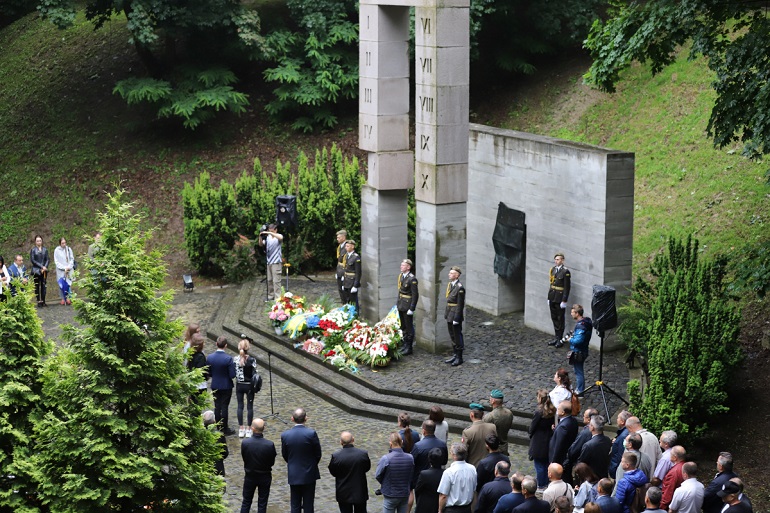 As early as 6 November 1939, 184 professors, mainly from the Jagiellonian University but also from the Mining Academy, were arrested within the framework of the so-called Sonderaktion Krakau and imprisoned in the Sachsenhausen concentration camp. Thanks to international protests, some of the prisoners were released in February 1940. However, at least twenty of the arrested professors died or were shot.
On 30 June 1941, after Lviv had been occupied by the German army, the arrests of Lviv professors began. On 2 and 3 July, 52 people were arrested, including 21 professors of the Lviv University and Polytechnic, their families and several random people. Most of those who were arrested were shot in the morning of 4 July on the Wulecki Hills. The last one, Kazimierz Bartel, professor of the Lviv Polytechnic, prime minister of five Polish governments in 1926, was shot on 26 July.