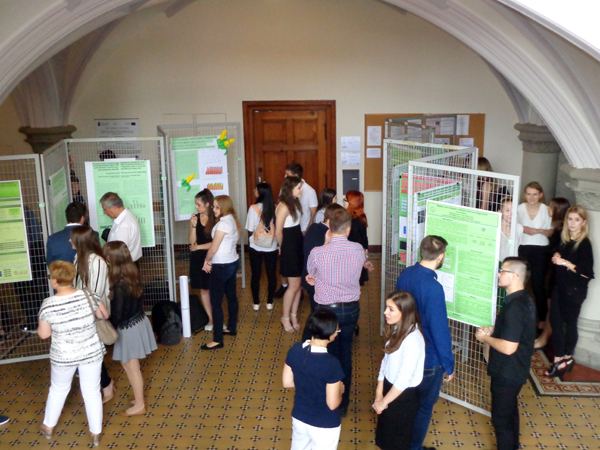 Photo from the 2018 event photo gallery.
Author: Anna Strzelewicz
Published at: 11.05.2022
Last update: 12.05.2022
Poster Session for Graduates
On 22 June 2022 our faculty will hold a poster session where graduate students can present the results of their thesis.
The poster session is an event which already has its tradition. It is organised every year by our faculty.
Representatives of many companies and industrial plants cooperating with our university will be invited to the poster session.
It is an event that allows linking the activities of scientists with industry.
For students, it is an excellent opportunity to present themselves in a larger group, make contacts, and often find a job and win prizes funded by our industrial partners and the Dean. 

The session will take place on 22 June at 12pm in the Red Chemistry building.