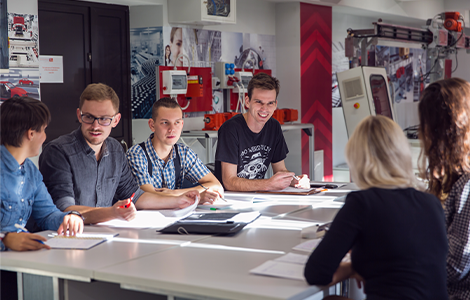 from 18-10-2021
from 09:00
Author: Anna Orłowska
Published at: 18.10.2021
Last update: 18.10.2021
Employer, Entrepreneurship and Technology Exchange
The event is dedicated to candidates from the academic environment - students, graduates and academics of the Silesian University of Technology and other universities, as well as secondary school students making decisions about their educational and professional paths.
The aim of the event is to establish contact between employers and organizations and potential job candidates, as well as people interested in running their own business.
The fair is also a perfect place to obtain information about the possibilities of participating in activities that improve social and professional competences - expected and appreciated by the modern labour market.
The organization of the fair is accompanied by the idea of increasing the cooperation platform in terms of strengthening practical elements of education at the Silesian University of Technology and the exchange of knowledge between business and university.

The coordinators of the event are the university's Student Career Office and the Student Government.
CONTACT: 32 237 20 75, 32 237 15 59, 691 441 028, kariera@polsl.pl